V E G A S O N T H E S E A S
DJ LAROSE ROYCE presents
VEGAS ON THE SEAS 6 destination: LAS VEGAS
OCT. 8th-10th 2021
​
​
Get ready for the time of your life as we invade The Entertainment Capital of The World... LAS VEGAS! October 8th-10th 2021 After an amazing Vegas On The Seas 5 in 2019, due to Covid-19 we had to skip 2020! Well... this is the event you have been waiting for! 3 Fun-Party filled days starting in the city of Las Vegas and Lake Vegas! Themed Vegas style parties await, a Yacht Party, Roller Skate Party and many more! 3 days of events in an all around sexy adventure as we take on LAS VEGAS!
Who is DJ LAROSE ROYCE...
Only one of the Hottest DJ's to hit the scene that does more than just get it in on the one's and two's but has the expertise to make the party move like no other! Hailing from Queens, NY and currently a resident of Las Vegas, NV., DJ Larose Royce comes to you live and direct with his cross-over appeal, a multifaceted and diverse approach to set the stage on fire every time he sets foot on it. When he is not on the road, you will find Larose Royce spinning in the hottest venues in Las Vegas, on the world famous strip!
​
A Celebrity DJ in his own right, DJ Larose Royce has performed for a number of major music icons such as Diddy, Alicia Keys, LL Cool J, Teddy Riley & Madam Vice President Kamala Harris just to name a few. He has also graced the stage with top performers such as Keke Wyatt, John Legend, Carl Thomas.
​
Diverse in his craft with the ability to read and move any crowd has afforded him the opportunity to engage in various corporate events as the one time official DJ for the Houston Rockets, Houston Texans, Microsoft, T-Mobile, Howard University, Sponsored by Bud Light and International Travel organizations.
DJ Larose Royce is a giver and donating his time, energy and love to promote opportunities of higher education to our inner city youth across this nation with his brand, DJ Larose Royce Presents: Vegas On The Seas.
If you've missed the first 5 voyages, you surely want to be with us for number 6 as we take on the Desert in Las Vegas for a weekend filled with non-stop entertainment, non-stop laughter and adult fun with some of the sexiest, loving folks on the planet!
The VOTS Roller Skate Party
The VOTS All White Yacht Party
*Limited Space Available/
First Come First Served*
CLICK ITINERARY BELOW TO PURCHASE TICKETS
*LIMITED SPACE FOR THE YACHT PARTY
ITS 1ST COME 1ST SERVE
**theme parties subject to change
MEET THE DJs
​
The Ultimate In Entertainment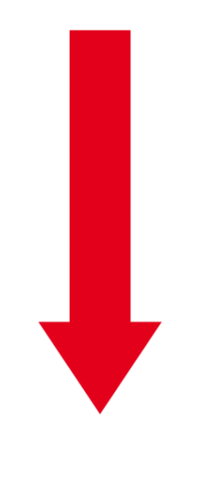 Incredible
Las Vegas Weekend
at Your Fingertips
VOTS FAMILY… we are offering a party bus to the Yacht, then to the after party! Also to the skating rink on Saturday!
Shuttle Meet Up will be at The HIGH ROLLER.
Corner of Warrick & Ling
LOAD TIMES IS FRIDAY 5:45PM, BUS DEPARTS 6:15 SHARP
DO NOT BE LATE!!!




SPACE IS LIMITED, 1ST COME 1ST SERVE.
Contact Tre (725) 242-0729 TO RESERVE YOUR SEAT.

Better get on the bus NOW cause this will sell out fast!
Brought to you by
Aire Vegas/Amnesia Beach Club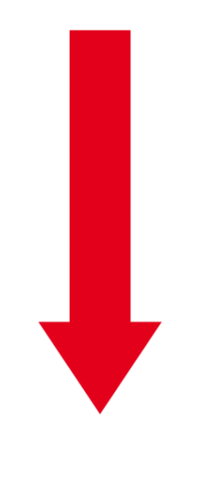 *click Travel Agents images to send an email to book flights and hotels
Shawn
HER PASSION 4 TRAVEL
Your one-time VIP Platinum Party Package gives you access to all Vegas On The Seas 6 official events!! 6 Great Parties!!
​
VOTS6 Meet & Greet - No Charge

VOTS6 Skate Party - $40

VOTS6 Yacht Party - $75 OR

VOTS6 Yacht After Party - $50

VOTS6 Pool Party - $75

VOTS6 Grand Finale - $75
Please read General Notes below prior to booking. VIP Platinum Party Package Booking is Non-Refundable.
* VIP Platinum Party Package DOES NOT INCLUDE Transportation, Flights & Hotel stay
CLICK BUY NOW BUTTON FOR ALL 6 EVENTS!!!
GENERAL NOTES
**PLEASE READ CAREFULLY BEFORE PURCHASE**
Disclosure & General Information, Responsibilities and Conditions. Please review carefully prior to making any payments. DO NOT MAKE ANY PAYMENTS PRIOR TO READING THIS WAIVER. Receipt of any payment is an indication of your acknowledgement of review and agreement of the terms and conditions stated below.
This event "DJ Larose Royce Presents: Vegas On The Seas 6 Las Vegas Getaway to include any and all activities incorporated therein is exclusive to only those participants who have appropriately booked solely via www.vegasontheseas.com. Any and all bookings to the contrary with the expectation of any inclusion to these said activities are not valid. The DJ Larose Royce Presents: Vegas On The Seas 6 Las Vegas Yacht Party is a *Limited Space* event as advertised on www.vegasontheseas.com website and is available to the first 110 paying participants who have paid their non-refundable $150 Platinum Party Package on a first come first served basis. As such, purchasers understand and agree that no availability on the yacht does not entitle a refund or any portion of a refund of the Platinum Party Package and such payment is deemed at risk.
​
WAIVER ACKNOWLEDGEMENT
By making initial deposit, you the PARTICIPANT, to the best of your knowledge, declare that you are in good physical condition and fully able to participate in the DJ Larose Royce Presents: Vegas On The Seas 6: Las Vegas Getaway. You also acknowledge and accept the risks and hazards connected with the participation on this trip, including physical injury or even death, and hereby elect to voluntarily participate in said events, knowing that the associated physical activity may be hazardous to you and your property. You VOLUNTARILY ASSUME FULL RESPONSIBILITY FOR ANY RISKS OR LOSS, PROPERTY DAMAGE, OR PERSONAL INJURY, INCLUDING DEATH, that may be sustained by you, or loss or damage to property owned by you, as a result of participation in this "weekend getaway" event. You the Participant hereby RELEASE, WAIVE, DISCHARGE, AND COVENANT NOT TO SUE, DJ Larose Royce or project, their partners, officers, servants, agents, promoters, employees or sponsors (hereinafter referred to as RELEASES) from any and all liability, claims, demands, actions and causes of action whatsoever arising out of or related to any loss, damage, or injury, including death, that may be sustained by you, or to any property belonging to you, while participating in physical activity, or while on or upon the premises where the DJ Larose Royce Presents: Vegas On The Seas: Las Vegas Getaway event is being conducted. It is your expressed intent that this is a release and hold harmless agreement which shall bind the members of your family and spouse, if you are alive, and your heirs, assigns and personal representative, if you are deceased, and shall be deemed as a RELEASE, WAIVE, DISCHARGE, and CONVENTION NOT TO SUE DJ Larose Royce and above named RELEASES. You hereby further agree that this Waiver of Liability and Hold Harmless Agreement shall be constructed in accordance with the laws of the State of California and Nevada.
RESPONSIBILITY & RELEASE

This document gives notice that DJ Larose Royce does not own or operate any motor coaches, aircraft, catering facilities, hotels or attractions and that all arrangements have been made with motor coach companies, hotels, and other independent suppliers to provide you with the services purchased in the trip upon the express condition that we shall not be liable for any injury, accident, loss, damage, delay, bankruptcy, or any irregularity which may occur either by reason of defect in any vehicle or through the acts of default of any person or company engaged in providing transportation or other services. DJ Larose Royce nor his affiliates accept any liability for the actions or omissions of these Independent suppliers over whom DJ Larose Royce has no direct control. In the absence of negligence on DJ Larose Royce's part, therefore EACH PARTICIPANT HEREBY RELEASES DJ Larose Royce and the above named RELEASES for losses or damages arising from physical or emotional injury, property damages, or other economic damage caused by such factors beyond DJ Larose Royce's control. Because of unforeseen circumstances or FORCE MAJEURE, DJ Larose Royce reserves the right to withdraw any trip or make any change, with or without notice, In the event of inclement weather, mechanical difficulties, or other events beyond the control of DJ Larose Royce that cause delays, It SHALL NOT BE the responsibility of DJ Larose Royce or any of his affiliates to pay for resulting costs and expenses to the group or trip client, including additional lodging and meals.
​
NO REFUNDS FOR UNUSED SERVICES

Refunds or allowances will not be made for transportation services or other portions of the trip which are unused on or after the tour departure date. In the event of Force Majeure or inclement weather, DJ Larose Royce reserves to right to reschedule the trip at a later date.