DJ LAROSE ROYCE presents
VEGAS ON THE SEAS 6 destination: LAS VEGAS
OCT. 1ST-3RD 2021
​
​
Get ready for the time of your life as we invade The Entertainment Capital of The World... LAS VEGAS! October 1st-3rd 2021 After an amazing Vegas On The Seas 5 in 2019, due to Covid-19 we had to skip 2020! Well... this is the event you have been waiting for! 3 Fun-Party filled days starting in the city of Las Vegas and Lake Vegas! Themed Vegas style parties await, a Yacht Party, Roller Skate Party and many more! 3 days of events in an all around sexy adventure as we take on LAS VEGAS!
The VOTS Roller Skate Party
The VOTS All White Yacht Party
Sunday Brunch...
Grand Finale at
TICKETS FOR THE SKATE & YACHT PARTY (limited space)
GO ON SALE SOON
*theme parties subject to
change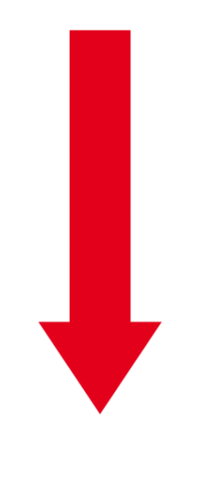 V.I.P. services provided by
AIRE LAS VEGAS
**PLEASE READ CAREFULLY BEFORE PURCHASE**
Disclosure & General Information, Responsibilities and Conditions. Please review carefully prior to making any payments. DO NOT MAKE ANY PAYMENTS PRIOR TO READING THIS WAIVER. Receipt of any payment is an indication of your acknowledgement of review and agreement of the terms and conditions stated below.
This event "DJ Larose Royce Presents: Vegas On The Seas: Las Vegas Getaway to include any and all activities incorporated therein is exclusive to only those participants who have appropriately booked solely via www.vegasontheseas.com. Any and all bookings to the contrary with the expectation of any inclusion to these said activities are not valid.
​
WAIVER ACKNOWLEDGEMENT
By making initial deposit, you the PARTICIPANT, to the best of your knowledge, declare that you are in good physical condition and fully able to participate in the DJ Larose Royce Presents: Vegas On The Seas 6: Las Vegas Getaway. You also acknowledge and accept the risks and hazards connected with the participation on this trip, including physical injury or even death, and hereby elect to voluntarily participate in said events, knowing that the associated physical activity may be hazardous to you and your property. You VOLUNTARILY ASSUME FULL RESPONSIBILITY FOR ANY RISKS OR LOSS, PROPERTY DAMAGE, OR PERSONAL INJURY, INCLUDING DEATH, that may be sustained by you, or loss or damage to property owned by you, as a result of participation in this "weekend getaway" event. You the Participant hereby RELEASE, WAIVE, DISCHARGE, AND COVENANT NOT TO SUE, DJ Larose Royce or project, their partners, officers, servants, agents, promoters, employees or sponsors (hereinafter referred to as RELEASES) from any and all liability, claims, demands, actions and causes of action whatsoever arising out of or related to any loss, damage, or injury, including death, that may be sustained by you, or to any property belonging to you, while participating in physical activity, or while on or upon the premises where the DJ Larose Royce Presents: Vegas On The Seas: Las Vegas Getaway event is being conducted. It is your expressed intent that this is a release and hold harmless agreement which shall bind the members of your family and spouse, if you are alive, and your heirs, assigns and personal representative, if you are deceased, and shall be deemed as a RELEASE, WAIVE, DISCHARGE, and CONVENTION NOT TO SUE DJ Larose Royce and above named RELEASES. You hereby further agree that this Waiver of Liability and Hold Harmless Agreement shall be constructed in accordance with the laws of the State of California and Nevada.
RESPONSIBILITY & RELEASE

This document gives notice that DJ Larose Royce does not own or operate any motor coaches, aircraft, catering facilities, hotels or attractions and that all arrangements have been made with motor coach companies, hotels, and other independent suppliers to provide you with the services purchased in the trip upon the express condition that we shall not be liable for any injury, accident, loss, damage, delay, bankruptcy, or any irregularity which may occur either by reason of defect in any vehicle or through the acts of default of any person or company engaged in providing transportation or other services. DJ Larose Royce nor his affiliates accept any liability for the actions or omissions of these Independent suppliers over whom DJ Larose Royce has no direct control. In the absence of negligence on DJ Larose Royce's part, therefore EACH PARTICIPANT HEREBY RELEASES DJ Larose Royce and the above named RELEASES for losses or damages arising from physical or emotional injury, property damages, or other economic damage caused by such factors beyond DJ Larose Royce's control. Because of unforeseen circumstances or FORCE MAJEURE, DJ Larose Royce reserves the right to withdraw any trip or make any change, with or without notice, In the event of inclement weather, mechanical difficulties, or other events beyond the control of DJ Larose Royce that cause delays, It SHALL NOT BE the responsibility of DJ Larose Royce or any of his affiliates to pay for resulting costs and expenses to the group or trip client, including additional lodging and meals.
​
NO REFUNDS FOR UNUSED SERVICES

Refunds or allowances will not be made for transportation services or other portions of the trip which are unused on or after the tour departure date. In the event of Force Majeure or inclement weather, DJ Larose Royce reserves to right to reschedule the trip at a later date.